Duality Demo
A downloadable game for Windows, macOS, and Linux
This demo was made for the 3rd Discord Libgdx Gamejam.
Gamejam rules was :
Theme : Light vs Dark
Less than 48h
Use Libgdx game framework
Source code available on GitHub
It's an early stage gameplay demo of Duality. A lot of features are not implemented yet : player and tentacula death, combo counter, etc.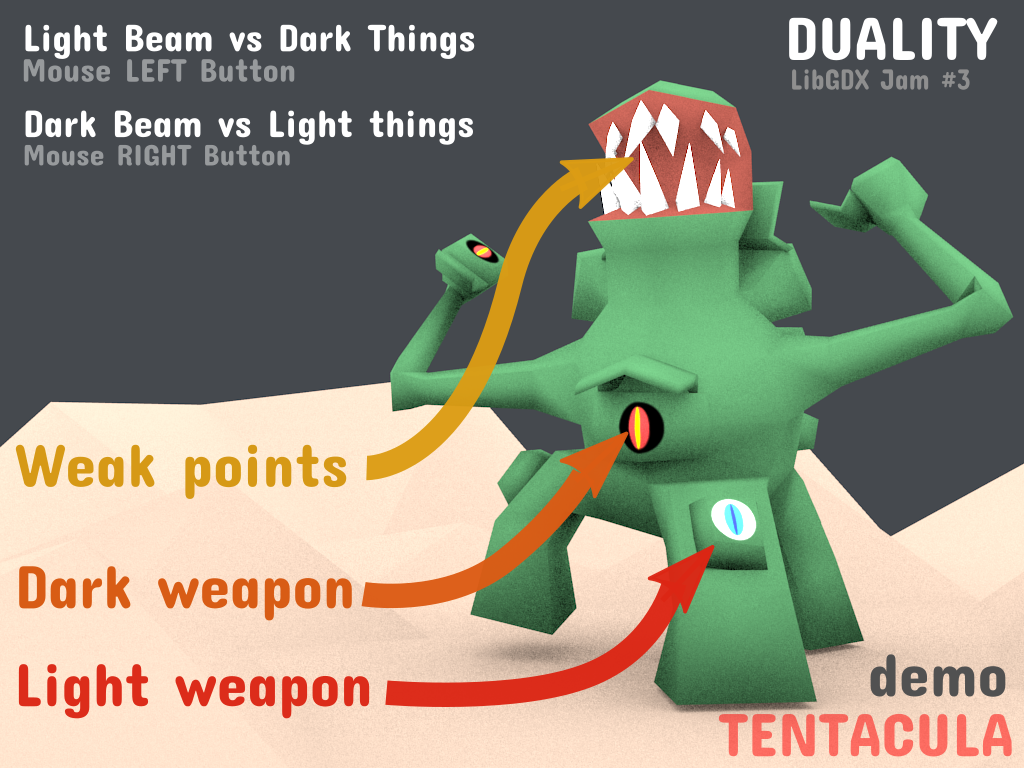 Install instructions
Require Java 1.8+
Just run the jar file with java